Apple BMW

Lease & Finance Center

Once you've decided on your dream car, stop by our local BMW finance department to learn more about the variety of BMW lease and auto loan options available to you. The BMW finance experts at our BMW dealership near Mechanicsburg, PA, will walk you through our offerings and help you choose what makes the most sense for your particular lifestyle. They'll explain the differences between leasing vs. financing a BMW nearby, show you our new BMW lease specials and even help you value your trade to make sure you're getting the most for your car. Get started by visiting Apple BMW of York at your earliest convenience!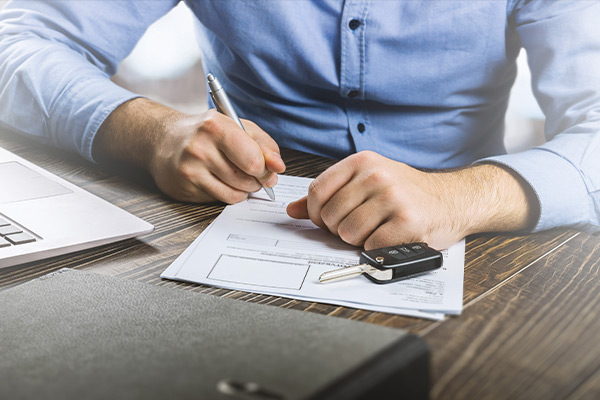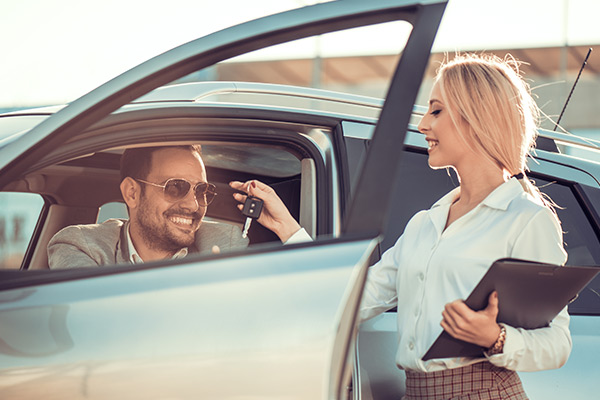 Take advantage of the new BMW specials at our South PA BMW dealer to claim a great offer on your next vehicle. From flexible X5 financing rates to BMW 3 Series lease incentives, we have something for everyone. Plus, we can even help you custom order a BMW or preorder BMW models to ensure that you can drive home exactly what you want. When you're ready to finance a new BMW hybrid, sedan or Sports Activity Vehicle®, turn to the experts at Apple BMW of York!
At Apple BMW of York, we know that purchasing a new or pre-owned BMW can be a significant investment. That's why we offer financing options to make it more affordable and convenient for our customers. Our finance experts will work with you to find the best financing plan to fit your needs and budget. With our competitive rates and range of financing products, we can help you drive home your dream BMW today.
Our BMW Finance Plans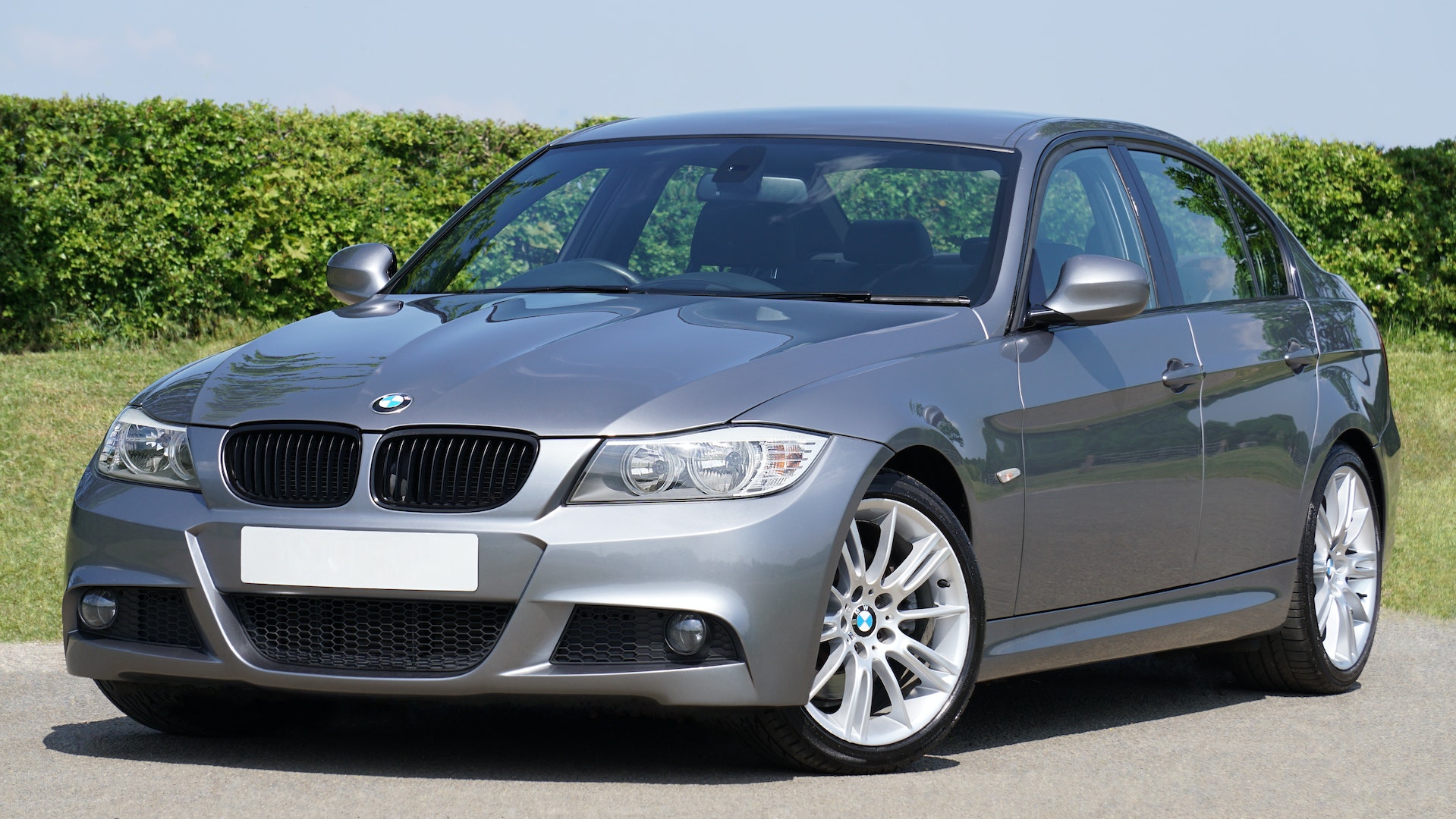 Gray Bmw Sedan
by
Mike B
is licensed with
Pexels License
We offer several financing options for your BMW to help protect your investment. These include: 
BMW Leasing
Leasing is an excellent way to get the BMW you want without paying cash upfront. We'll deliver your car, pick it up at the end of the lease term, and then take care of the rest. You can choose between short- and long-term lease periods, with options for mileage limits and trade-in values when you're ready to switch to another vehicle.
BMW Financing
If you need time to pay for your new BMW in full, we can be of value to you. With a good credit rating, our financing experts will help you find a loan plan that fits your budget and meets your needs.
Finance Products 
If you own a BMW, chances are you want to keep your car in top shape for as long as possible. That's why BMW offers a variety of financing programs that can help you maintain your vehicle. They give coverage that helps cut down on the unexpected costs of owning and taking care of a BMW. 
Our finance products include the following: 
The Mechanic Vehicle Service Contract
Your BMW is a sophisticated machine with lots of moving parts. The better the quality of the technology built into your BMW, the more you enjoy your vehicle. Unfortunately, even the best-maintained vehicles can break down unexpectedly. The repairs can be costly and complex, especially when you've reached the end of the factory warranty. 
That's why we have this maintenance plan that offers a wide selection of options tailored to your needs. This financing product allows you to choose options such as deductibles, coverage, miles, years, etc.
GAP Plan
The BMW GAP plan protects you from paying for a vehicle stolen or totaled in an accident. BMW GAP does not replace collision and comprehensive coverage on your policy. It only covers the difference between what you owe on your loan and the amount paid by your insurance company after a total-loss accident or theft of the vehicle.
DriverPlus Prepaid Maintenance Plan
BMW DriverPlus financing is the ultimate way to cover maintenance costs for your BMW. This product comes with significant maintenance services, such as changing the engine oil, the filter, and the tires. 
Your service visit will be stress-free and have no deductible. Driver Plus helps you maintain your vehicle for years, saving time and money. We make it easy to apply online and get a quick approval.
BMW LuxcareXT Protection
BMW LuxcareXT Protection is a financing option for environmentally friendly protection, such as cutting-edge nanotechnology. The repairs of your BMW's extra layer of protection against water spots, UV rays, acid rain, and other environmental contaminants can be costly. Therefore, this financial product can take care of such issues. 
In addition, this finance offer protects your vehicle's interior from tears, stains, and spills. Getting this type of financing helps keep your BMW's exterior and interior looking new and maintaining their original appearance.
Apple BMW's Key Assist Plus Motor Club Membership Program
Modern keys are undeniably costly. A key and remote replacement can cost thousands of dollars because of the sophisticated technology and programming involved. However, this financing option can help you with these expenses. If you lock yourself out of your car because you lose your key or it's damaged or stolen, our Key Assist Plus financing option can help cover assistance to gain entry to your vehicle up to $100 per occurrence. It also covers key replacement up to $500 or $800 per occurrence, depending on your vehicle. 
Three For One Road Hazard Protection
Here at Apple BMW, we want to make BMW ownership a breeze. That's why we offer the Three For One financing option to give you three different protection plans to protect your investment and provide you with peace of mind.
The BMW Three For One Road Hazard Protection plan covers tire and wheel, paintless dent, and windshield repair. This plan is popular with BMW owners because it has no deductible or mileage limitations.
Platinum Plus
BMW Platinum Plus is for those looking for comprehensive mechanical and wear-and-tear cover. It includes batteries, hoses, wheel alignment, brake pads, and headlamps.
This product is an excellent choice if you're leasing and want to protect your vehicle against unforeseen events. It's also a great way to keep your BMW in top shape for maximum safety and efficiency.
Convenient Financing Tools 
Our finance center offers a variety of financing tools to help you get the most out of our financing products. These include: 
Value Your Trade
Ensuring that you get the most value for your trade is important in finding the right financing option. Value Your Trade is a trade-in estimator tool that'll help you determine your vehicle's worth based on its condition and mileage. Afterward, you can apply for financing online or at our Apple BMW dealership.
Payment Calculator
The BMW Payment Calculator is an online tool that helps you determine what payments are right for you by entering information such as your monthly income, the length of the loan, interest rates, the down payment amount, and the term length. This tool can assist you in determining the type of financing plan that's best for you based on your income so that you stay within your budget.
The Apple BMW Finance Center is here to help you find the right financing or lease options. We have a diverse selection of vehicles, from luxury sedans to powerful sporty coupes. Whether you're looking for a new or pre-owned car, we can help you find the perfect vehicle and the appropriate financing that meets your needs. Contact us today or stop by our Apple BMW dealership in York, Pennsylvania, and take advantage of our financing specials.
Apple BMW of York
Local
Auto Finance Center
Offering
BMW
Leases and Loans
Serving:
York, PA
&
Shrewsbury, PA

Local Phone:
877-361-3012

Directions
1370 Roosevelt Ave

,

York

,

PA

17404